A retrofit system to replace your conservatory frames and roof…
The Iconic Garden Room is a fast and cost effective extension system designed to be installed in the place of your existing conservatory frames and roof. The Iconic Garden Room has be developed by Roof2Room as the next stage in conservatory conversion evolution.
The garden room is a retrofit system installed on to your existing conservatory dwarf walls creating a beautiful real garden room extension. The system consists of a series of insulated structural columns, A-rated frames and glazing topped off with a new tiled conservatory roof.
Once this is complete the garden room is plastered to a high standard on the inside, turning it into a stunning new space  you and your family can enjoy all year round. The Iconic Garden room is so versatile it can be either retro fitted to your existing conservatory or installed as a complete new build.
We believe in providing a high quality service in everything we do. This is why the structure is hand made to a high standard by a team of professional joiners in our Ramsbottom factory. The columns are constructed from structural timber ensuring they're extremely strong and insulated for excellent thermal performance and sound proofing. The columns are finished with high quality durable plastic and are available in a huge choice of colours with a smooth or wood grain texture.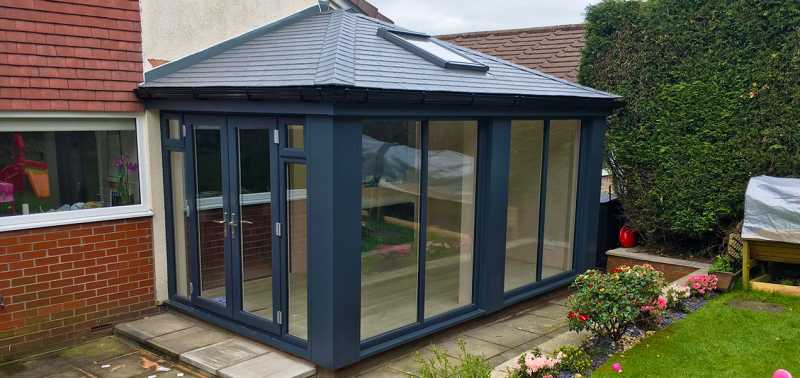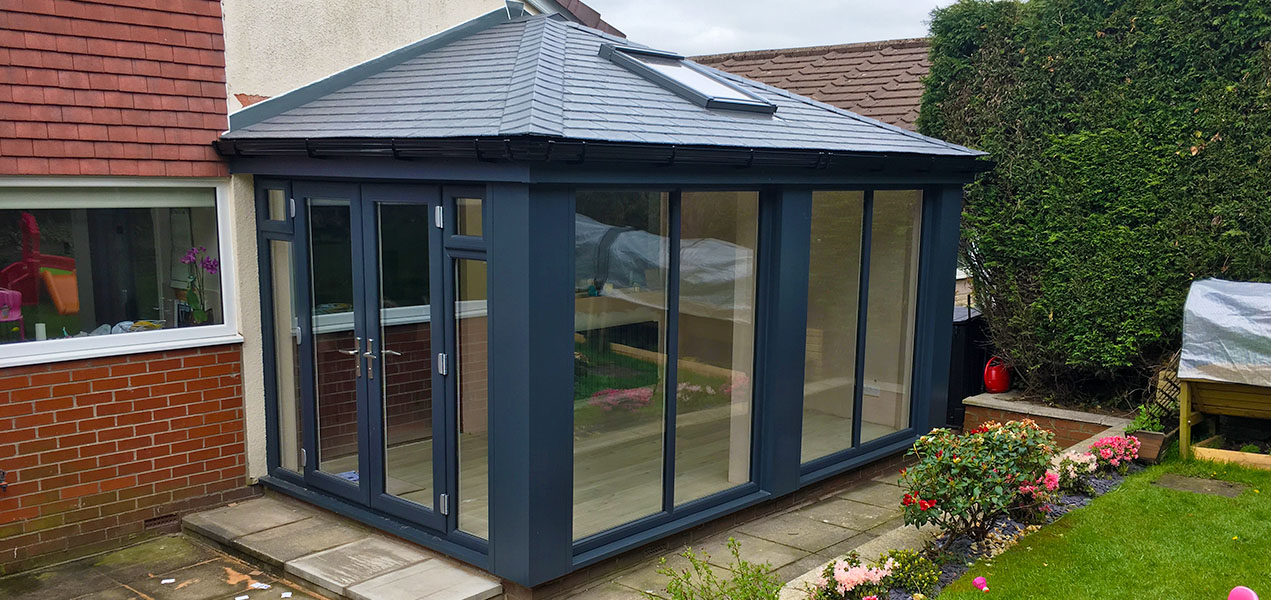 Fast & Cost Effective
The Iconic Garden Room is a fast and cost effective extension solution.
A Comfortable Room
Cosy and Warm in Winter and Cool and Comfortable in Summer.
Approved System
The Insullite Tiled Roof is a fully building control approved system.


The Iconic Garden Room replaces your conservatory with a beautiful real room you can use all year. It utilises a system of insulated structural columns and A-rated window frames and glass, this is then topped off with a double insulated Insullite Warm Roof System.
The Iconic Garden Room delivers exceptional thermal performance with a u-Value of 0.18, meaning lower energy bills. Call us on 01706 825522 to arrange a quotation.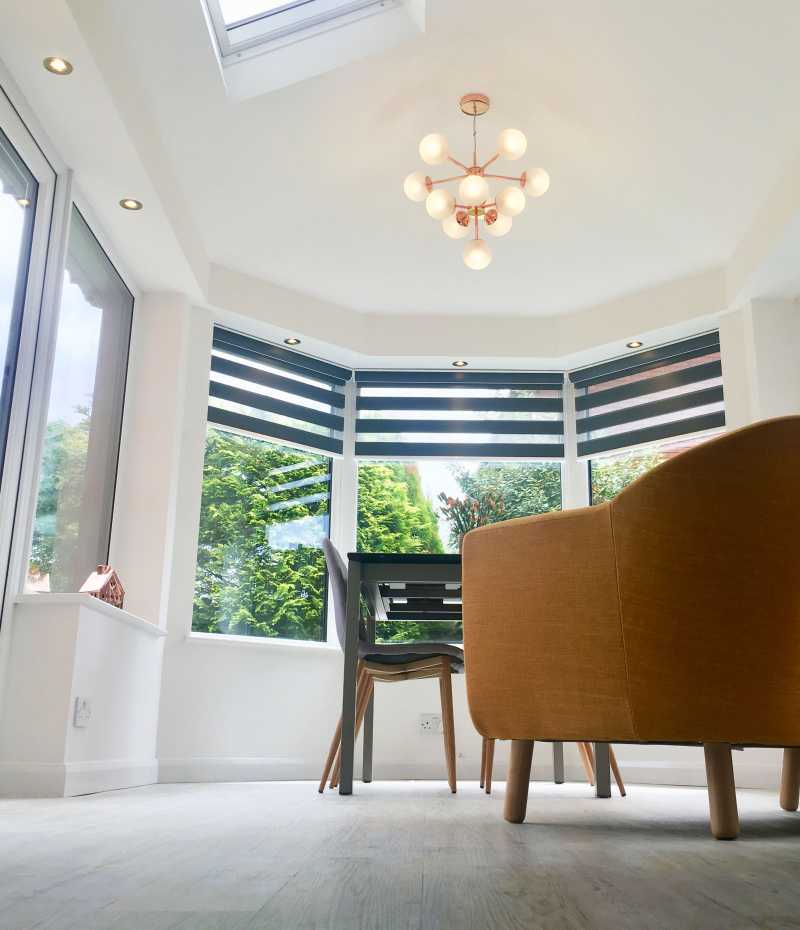 A real room you can enjoy all year round…
An Iconic Garden Room installed by Roof2Room gives you the opportunity to replace your old and often unused conservatory with a real room that you can enjoy all year. Our system is a lightweight system which is designed to be installed on your existing conservatory base so there is no need for messy groundworks and projects are often completed within 2 weeks.
The Iconic Garden Room will add real value to your home by creating a bright bright, modern and versatile space. The pre-fabricated system is manufactured offsite in our factory by professional tradesmen, this then gives us the opportunity for a fast installation. The system comprises of A+ rated uPVC frames and glazing as well as our structurally insulated columns and the Insullte Tiled Conservatory Roof. This means that the Iconic Garden Room achieves a great u-Value of 0.18, which means your new room will be cosy in winter and cool in summer…
Call 01706 825522 today for a free no obligation quote.
An Iconic Garden Room from Roof2Room is a real investment in your home. It adds valuable extra space without the time consuming mess generated by having a traditional extension. A typical Iconic Garden Room is usually completed within 2 weeks, during this time we will remove and recycle your existing conservatory and install the new system with a plaster skim finish inside.
We offer a range of external finished designed to best match your existing property or alternatively make a statement. These options include a range of UPVC colour finishes and an extensive range of lightweight roofing tiles including Tapco Slate, Metrotile or Decra.  To learn more about the Insullite Tiled Conservatory Roof click the link below.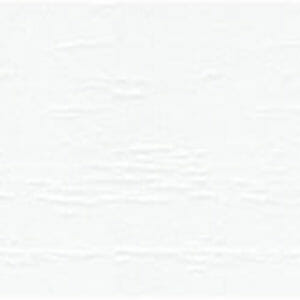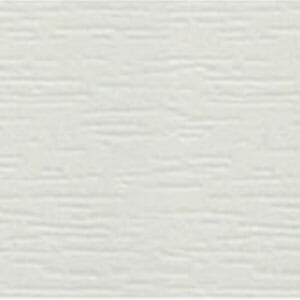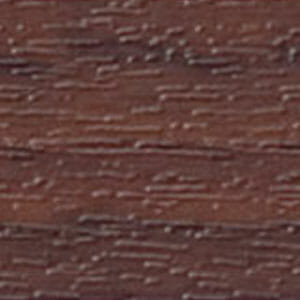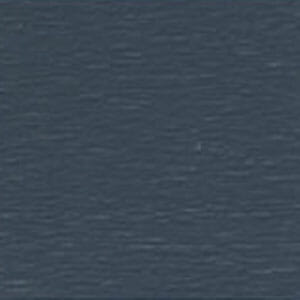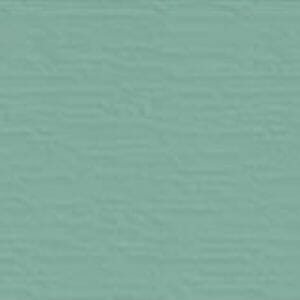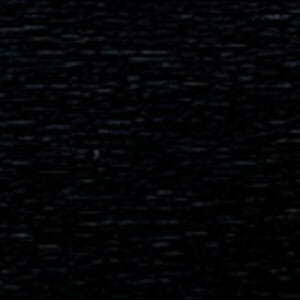 Iconic Garden Room Gallery
Home Owners Love Roof2Room…
At Roof2Room we have built a great reputation by providing an exceptional level of service with everything we do. We are proud to boast 100% positive customer feedback via the Consumer Protection Association. Our happy customers have also given us numerous 5 star reviews on Google, giving you the extra peace of mind that your conservatory transformation is in safe hands with Roof2Room. Call 01706 825522 to arrange a free quotation.
Follow us on social media to view our latest work…