Beautiful LED lighting pelmet fitted in your Insullite conservatory roof
To compliment your new tiled conservatory roof we offer a beautiful LED Lighting Pelmet which will add a cosy, warm and comfortable ambient light to your conservatory.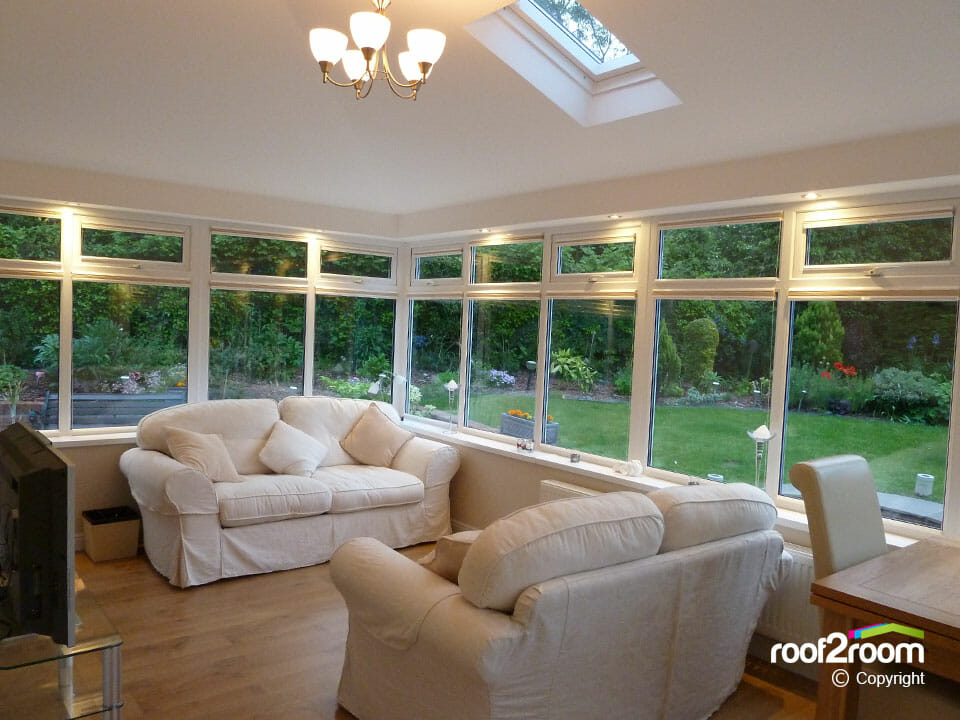 The Pelmet has a plaster skim finish so can be decorated to perfectly match your room. The pelmet is designed to mirror your existing window cills and illuminate the perimeter of your room with a soft ambient light. The pelmet is 100% bespoke and can be adapted to accommodate window blinds.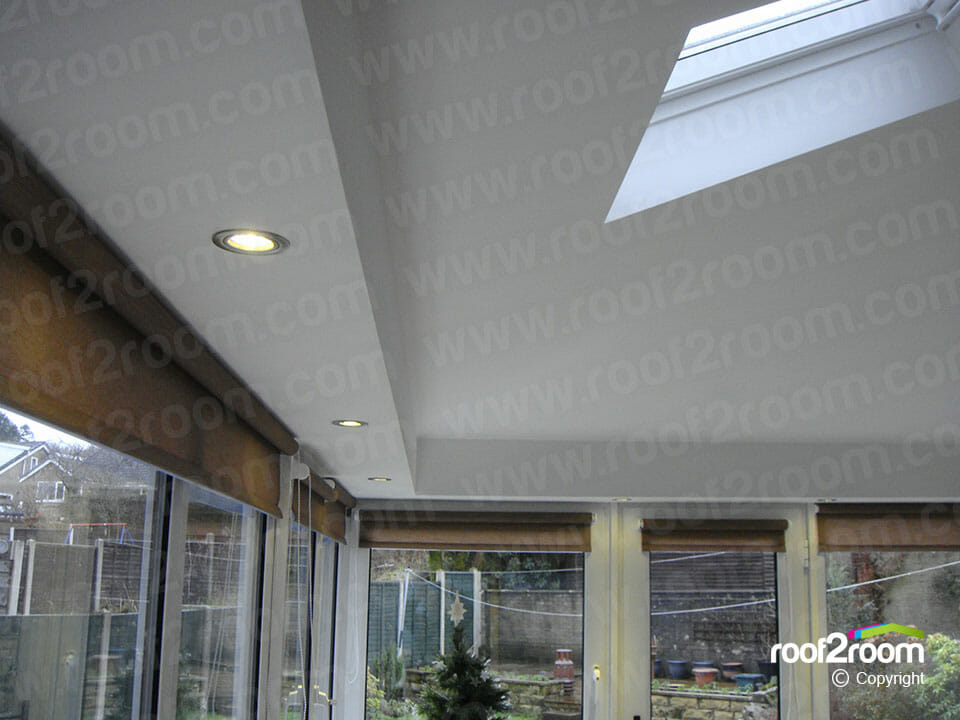 All electrical work carried out by roof2room is done by qualified professionals. We install high quality LED fittings and bulbs which are designed to give your conservatory a warm and comfortable glow. These can be installed in either the pelmet or to the ceiling. We also install the clients choice of feature centre lights.